Our travel plans are complete. I have booked all hotels and flights, and know how we will get around and what we will do for our entire Asia trip.
March 22-
At midnight we leave LAX to begin our trip to Asia (this is my hubby's first Asia experience).
March 24-
At noon we arrive in Bangkok and will be staying at the Hansaah B&B.
March 25-
We will head to Ayutthaya (a 2 hour train ride away from Bangkok) for the day. This UNESCO site was founded in 1350.
March 26-
We will further explore Bangkok; checking out the Ancient City and everything else Bangkok has to offer! There is a lot to do and see in Bangkok, but I am most looking forward to the food. Bangkok is supposed to have amazing and inexpensive street food.
March 27-
Fred and I will cross the border to Siem Reap, Cambodia. This journey will take up to 8 hours, but is well worth the trek. We will be staying at Ta Som Guesthouse (15$/night).
March 28-
We will spend the entire day at Angkor Wat (another UNESCO site) founded in 839 AD. This is supposed to be the greatest temple in all of Southeast Asia.
March 29-
We head back to the Hansaah for the night, and will explore more of Bangkok.
March 30-
We fly to Krabi Province. We will be staying at the beach at Klong Muang Sunset House (25$/ night).
March 31-
We will dive at Koh Lanta (about 2 hours away). The visibility is wonderful in the Andaman sea this time of year...no monsoons!
April 1-
Fred and I will hang out at Raliegh beach, and will go snorkeling nearby.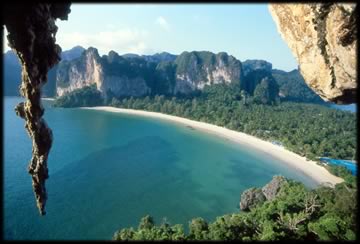 April 2-
We will go diving at nearby Phi Phi islands.
April 3-
We will island hop, snorkel and go into the city.
April 4-
We will have to leave Klong Muang really early to get to the Phuket airport so we can fly to Chiang Mai (where Fred's dad lives). We will be staying at Portico 21.
April 5 through 8-
We will spending the rest of our 3 days in Chiang Mai exploring the city, nearby areas, and Chiang Rei.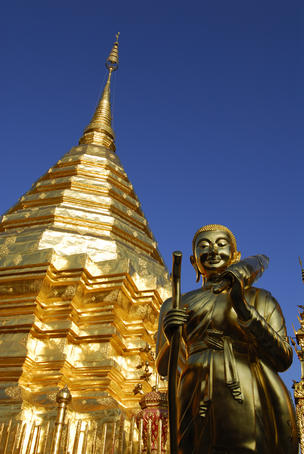 April 8-
We fly from Chiang Mai back to Hansaah in Bangkok, once again.
April 9-
We board the EVA airplane, temporarily say goodbye to Thailand, and head to the U.S..
April 11-
I teach.
I wanted everyone to see our general trip itinerary. (It is not 100%)
I work hard at seeing a lot when we travel, but attempt to go easy on Fred.
The first time we traveled together out of country was to Peru in 2009. Fred kept saying "this isn't really a vacation, it is more like an adventure". He was uncertain at times because we were always on the move, although, of course, there were moments when he realized that he was enjoying himself, even though he was tired.
This trip is my attempt to compromise. (I had practice while on our honeymoon. We saw a lot, but less than I would if I were by myself. But what kind of honeymoon would that have been?!)