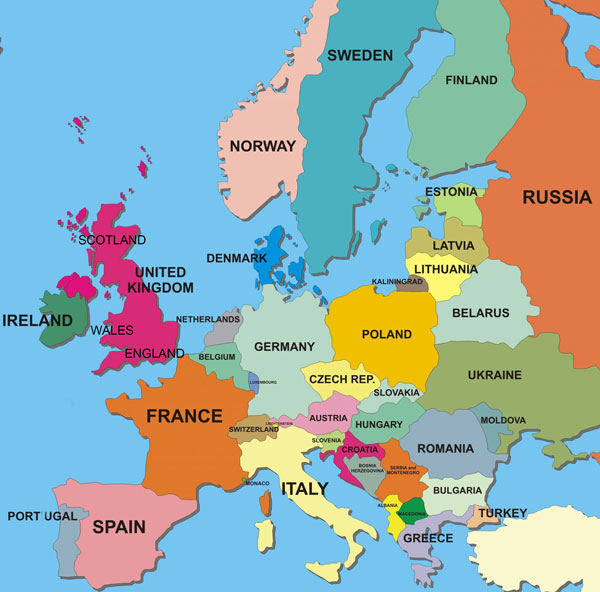 I am looking forward to a change, Europe instead of Latin America, although it will probably take awhile to get used to the exchange rate, which is currently 1.44 euros for every dollar, it will be nice to not to have to brush my teeth with bottled water...
June 20- leave from San Diego to London Heathrow Airport at 12:40 p.m.
June 21- arrive in London, then we take an Easy Jet flight to Rome.
June 22 and 23-
hang out in Rome and possible go to nearby cities. Fred has never been so we will do the touristy stuff like the Vatican and the Colosseum
June 24-
take the train northeast to Spoleto to visit our friends Steve and Denise :) Stay with Steve and Denise for 5 nights.
June 25-
volunteer at the Umbrian flower festival Infiorata
June 26-
attend Infiorata
June 27-
train to Siena (and return to Spoleto)
June 28-
lunch at Villa Marianna, a farmhouse overlooking Umbria
June 30-
train to Cinque Terre (stop at Pisa along the way). Stay in Vernazza at Ivo Camere
http://www.ivocamere.com/
for three nights
July 1 and 2-
hike the trails that connect the 5 cities in Cinque Terre and overlook the Ligurian Sea, time at the beach
July 4 and 5-
Venice, possibly the Dolomites (Italian Alps)
July 6-
train to Milan Airport, fly to Amsterdam. Stay with our friend Karlijn in Arnhem, Netherlands for three nights
July 9-
train to Leiden, Netherlands. Stay with Fred's friend Julie for four nights
July 10-12-
Leiden, visit Amsterdam, see Anne Frank's house
July 13 and 14-
train to Brugge, Belgium. Stay at Ad Libitum Bed and Breakfast
http://www.adlibitum.be/
, ride bikes, eat chocolate, drink beer
July 15 and 16-
train to Gent, Belgium. Stay at Faja Lobi Bed and Breakfast
http://www.fajalobi.be/
, enjoy the Festival of Gent, Europe's largest open air festival, eat chocolate, drink beer
July 18-
underground to London. Stay with Fred's old high school buddy Ian, and Ian's family.
July 19- 28-
possible road trips to Bath, Brighton, and the Isle of Wight
July 29-
leave for San Diego, arrive at 2:35p.m.
All the details have not been worked out but I am close enough... I have booked all the hotels. It wasn't easy to pick and choose which countries to visit but in the end I decided to focus on places where we can stay with friends. Germany, Greece, and Turkey are at the top of the list for return trips to Europe!